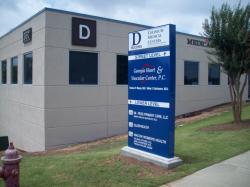 Welcome to Southern Graphic Designs, LLC.,  where "Olde World Craftsmanship, is Infused with New World Technology".   For over 25 years, Southern Graphic Designs has built a strong reputation in the industry by providing its customers with exactly what they expect, quality and superior customer service. Our attention to detail has set us apart from the rest, we understand how essential signage can be towards promoting your business and creating an unforgettable image.  It is our goal to distinguish your business from the competion.
First Impressions are Lasting Impressions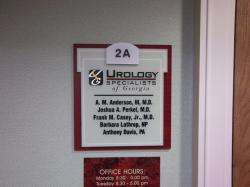 People judge the inside of your business from how you look on the outside. Your business sign is your invitation to the public. There are various ways in which a business can assure adequate exposure, but the undisputed best way to get that needed exposure is by having the right sign in front of your business. We are a one stop sign supplier offering design, manufacturing, permitting, installation, and ongoing maintenance programs for any type of exterior or interior sign, in any quantity your company needs.
Southern Graphic Designs, LLC is your source for:  
ADA & Room ID Signs

LED / Outdoor Message Boards

Healthcare Signage

Directories & Wayfinding Packages

 

Channel Letters

Plastic & Metal Letters

Engraved Signs & Plaques

Wood and Aluminum Signs

Sandblasted Signs – Redwood & HDU
Remember, Your sign is your voice. It announces your presence to the world 24 hours a day, 7 days a week. Your sign can be one of the most compelling reasons for customers to choose to do business with you.
Let us help you  -  Get Your Message Across!!